Why iSquaresys?
Domain Knowledge with right expertise
Good Customer Services
Maintaining Quality standards
Customized Working Hours for Development & Support
Focus on outcomes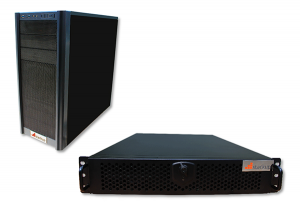 Stackup Technology Solutions – A  Hyperconverged IT infrastructure producta

Stackup Technology Solutions is a Hyperconverged IT infrastructure product company that spearheads innovation in software defined infrastructure components.
Stackup Tech offers products that are aimed at simplifying IT infrastructure, untangling IT operations and increasing IT operational efficiency.
---
Technical Benefits
Pre validated converged infrastructure, predictable performance
Built on software centric architecture that provides tighter coupling
Reduces provisioning time to minutes
Facilitates Business Continuity – HA, DR
Agile – Spin up or down workloads across appliances, locations in a seamless way
No compatibility issues and avoids vendor blame game
Stackup  provides multiple services in a homogeneous platform for simplifies management
---
Commercial Benefits
Lower upfront hardware costs – Usage of single x86 commodity hardware as against multiple proprietary high cost hardware components
Lower AMC and support costs
Lower management IT staff costs
Reduce IT real estate space
Extended life of hardware, literally no EoL
Avoids over sizing of resources to fit in standard offering
Operational Benefits
Reduce hardware sprawl – Convergence solution
Reduce downtime
Changes are quicker with lesser or no disruptions to existing systems
Improve hardware utilization ratio
Green initiative – energy efficient computing
Better use of IT resources – Less time on transactional IT works, more time for enabling new business