IT Outsourcing Services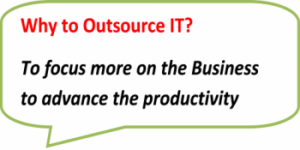 iSquare Systems   offers the complete range of  information technology man power  resources to  support  company   in their business to increase the productivity through speed, enhanced strategy, quality, efficiency, flexibility  and cost reduction. We are providing a Ready to Work resources on temporary and permanent basis by matching the industry's most talented IT professionals We facilitate companies to move from Traditional model of permanent employment to Contract/Outsource employment
---
iSquare Outsourcing benefits:
Expert resources
Improve quality and productivity
Convenience to Hire
Flexibility for clients
Cost Control
Employee retention and confidence
Business focus
Reduce Risk
Commitment
Utilization of emerging Technologies
No Up front Investments
Methods of Outsourcing:
Fixed Cost
Time and Material (T&M)
ODC – Offshore development center
Fixed Cost
Client can choose this method for the short-term projects with well defined scope and requirements. Benefits:
Guarantee on time delivery
Cost Control
---
Time and Material (T&M)
We offer this model to clients when the requirements are changing regularly to support or improve the business activities. Benefits:
Resource allocation based on requirement
Add or remove resources
Cost Control
---
ODC – Offshore development center
iSquare Offshore development center to providing software experts to support the client projects.  ODC team will work with client project team to deliver the project on time.
Benefits:
Complex project handling
Part of the Client Project Team
Project Delivery
Why iSquaresys?
Domain Knowledge with right expertise
Good Customer Services
Maintaining Quality standards
Customized Working Hours for Development & Support
Focus on outcomes