iDempiere ERP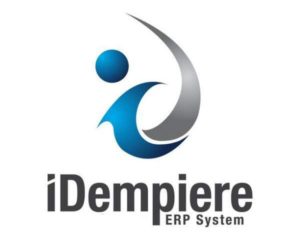 Why iSquaresys?
Domain Knowledge with right expertise
Good Customer Services
Maintaining Quality standards
Customized Working Hours for Development & Support
Focus on outcomes
ERP Process
Sales Process
Raising a quotation or proposal
Recording orders
Sending the goods or performing the services
Invoicing the customer
 PURCHASE PROCESSES
Raising a purchase requisition from a catalog
Issuing a purchase order
Receiving goods and services
Receiving supplier invoices.
INVENTORY PROCESSES
Tracking inventory
Replenishing warehouses
Multiple warehouse sites and locators
Stock movements
Shipping
ACCOUNTING PROCESSES
Period and year end
Financial and management accounting
Charts of accounts
VAT/TAX/IVA
Reporting for other regulatory bodies
iDempiere ERP Business Suite Development, Customization and Implementation
iDempiere = OSGi + ADempiere
 iDempiere is an Enterprise Resource Planning or ERP software released under the terms of the GPL v2.
iDempiere is based on original Compiere/Adempiere plus a new architecture to use state of the art technologies like OSGi
iDempiere Reporting
iDempiere has the following types of reporting facilities:
Lists – Based on Window information. Users can generate a report for every window in the system including Windows containing new user defined fields and tables. The reports can be modified to specify which fields are to be displayed, in which order and how they are to be grouped. The report can calculate minimum, maximum, sum, count, standard deviation and variance for selected columns.
Reports – Based on summarized information and are based on Report Views. Reports allow the definition of what information is to appear in rows and what is to appear in columns, the combination of a rowset definition and a column set definition determines the report content.
---
iDempiere  ERP Modules: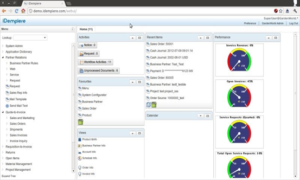 Sales
Manufacturing
Procurement
Human Resource
Logistics
Construction
Project Management
POS
The goal of the iDempiere project is the creation of a community developed and supported open source business solution
---
iDempiere Business  Functionality
Enterprise Resource Planning (ERP)
Supply Chain Management (SCM)
Customer Relationship Management (CRM)
Financial Performance Analysis
Integrated Point of sale (POS) solution
Integrated Web Store
Material Requirements Planning
ISQUARE ERP SUPPORT, WHAT WE CAN DO?
ERP Development and customization for the new & existing implementation
Operational ERP support
Financial reports development
Adhoc reports and fixes
Performance fine tuning of the DB
SMS/Email Integrations
Configuration changes