Adempiere ERP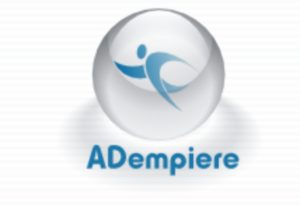 Why iSquaresys?
Domain Knowledge with right expertise
Good Customer Services
Maintaining Quality standards
Customized Working Hours for Development & Support
Focus on outcomes
ERP Process
Sales Process
Raising a quotation or proposal
Recording orders
Sending the goods or performing the services
Invoicing the customer
 PURCHASE PROCESSES
Raising a purchase requisition from a catalog
Issuing a purchase order
Receiving goods and services
Receiving supplier invoices.
INVENTORY PROCESSES
Tracking inventory
Replenishing warehouses
Multiple warehouse sites and locators
Stock movements
Shipping
ACCOUNTING PROCESSES
Period and year end
Financial and management accounting
Charts of accounts
VAT/TAX/IVA
Reporting for other regulatory bodies
ADempiere ERP Development, Customization and Implementation
ADempiere is now Plug gable, Touchable, Callable and Self-Installable
Adempiere is an Enterprise Resource Planning or ERP software released under an open source software license. Adempiere is developed with Java EE technology, specifically utilizing the JBoss application server. Adempiere inherited the Data Dictionary from the Compiere project. This architecture extends the Data Dictionary concept into the application, thus the application's entities, their validation rules and screen layout can be controlled from within the application itself
---
Adempiere  ERP Modules:
Sales
Manufacturing
Procurement
Human Resource
Logistics
Construction
Project Management
POS
The goal of the Adempiere project is the creation of a community developed and supported open source business solution
---
Adempiere Business  Functionality
Enterprise Resource Planning (ERP)
Supply Chain Management (SCM)
Customer Relationship Management (CRM)
Financial Performance Analysis
Integrated Point of sale (POS) solution
Integrated Web Store
Material Requirements Planning
ISQUARE ERP SUPPORT, WHAT WE CAN DO?
ERP Development and customization for the new & existing implementation
Operational ERP support
Financial reports development
Adhoc reports and fixes
Performance fine tuning of the DB
SMS/Email Integrations
Configuration changes